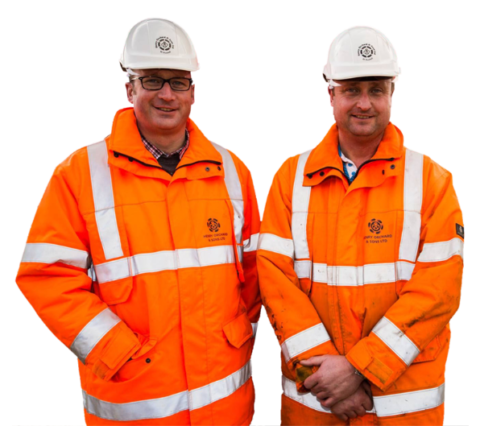 A sustainable, family business that offers the best prices
Here at Henry Orchard and Sons, we have the people, skills and equipment to handle any type of metal as well as the expertise to help our customers with practical advice whether they are industry leaders, local businesses or domestic customers. 
We offer the best prices and returns on scrap metal that is brought to us and no project is too big or too small. If you're clearing your house or garage, your scrap metal could be worth a lot more than you think, so it's definitely worth calling us to check!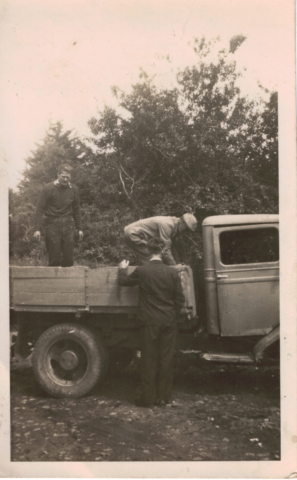 Our story
Henry Orchard & Sons was established shortly after the Second World War in 1947 by the founder Henry Orchard. Spanning three generations, the company is now run by Henry and Jamie, the grandsons of the founder.
Over the past 70 years we have continued to find new ways to extract more metal out of people's waste products, minimising waste that would otherwise end up in landfill.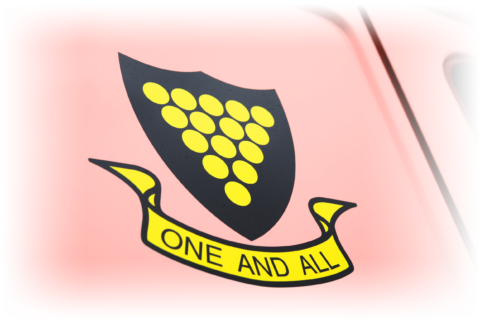 Community Driven
Our community here in Cornwall is important to us and we strive to make a difference. Not only do we work with customers of all areas, from Industry leaders to small domestic waste, but we also support charities. When you recycle with us, you can donate your money to one of three charities, the Cornwall Air Ambulance, Children's Hospice South West or Cornwall Hospice Care.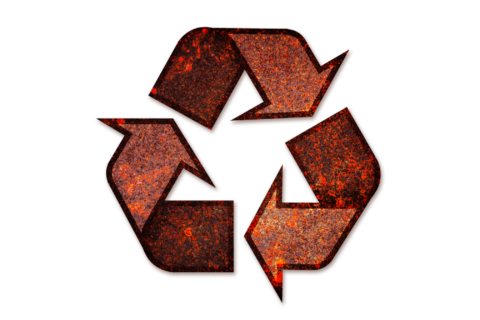 Sustainability in mind
It's never been more apparent that we need to think about how we can recycle waste in sustainable ways. At Henry Orchards this has always been at the core of our business, ensuring metal waste is recycled and cleared appropriately. We have been helping to protect the environment through sustainable recycling for over seventy years.
We aim to be Cornwall's most responsible recycling company, processing the metals that have been brought to our recycling site, and providing appropriate paperwork and audit trails so our clients can demonstrate their own commitment to working sustainably.
How we pay you
What you need to bring to ensure payment can be made
Whether you're clearing your garage or garden or have old heating pipes, the scrap metal around your home could be worth £100s or even more.
We can't promise to pay for all items, but it's definitely worth checking with us with a quick call or email if you want advice.
info@henryorchard.co.uk \ 01726 850507 
Commercial customers have the option of payment via a self-bill invoice if VAT registered.
Non- VAT registered customers and non-commercial customers can be paid in the following ways:
The Scrap Metal Dealers Act 2013 means that by law, we cannot pay cash in return for scrap metal.  However, we can make cashless payments for your scrap metal in the form of a cheque or Visa Refund.
One important thing is that to get your payment you must bring ID to our office at the site when you bring your scrap metal.
Here is what you need.
A valid (in date) photo ID. This can be a driver's licence or a shotgun or firearms licence that matches your payment details.
Or
If you cannot provide either of these you will need to bring the following two items of ID.

–  An in-date passport 
AND one of the following proof of address no older than three months 
A statement from your bank or building society
A statement from your debit or credit card
A Council Tax demand letter or statement
A utility bill (this does NOT include mobile phone bills)
Once we have checked your ID and you have your payment details ready, we will:
weigh your metal on our fully calibrated weighbridges 
arrange a payment method 
produce a "Police Record Note" receipt listing the materials, weights, price per unit and value.