It's not what we recycle, it's the way that we do it.
The way we recycle is what makes Henry Orchard and Sons different. We pride ourselves on our exceptional customer service, offering skips, ROROs, stillages and lorry collection services.
We have worked on plenty of large scale commercial projects and have tackled aircrafts, ships, cars and commercial vehicles in
our time.
Our experienced staff have the skills and knowledge required for any project, big or small and all the metal we assess can be instantly analysed, meaning we will know the precise components suitable for recycling.
Our specialist onsite equipment includes cranes of up to fifty tonnes, balers and forklift trucks. We also have Trading Standards calibrated public weighbridges, ensuring an accurate measurement first time, every time.
Professional accreditations and qualifications
Waste Transfer Notes and Hazardous Waste Consignment Notes issued for all collections
Calibrated scales and registered Public Weighbridges
Variety of vehicle types offering small to major material movements
Environmental waste consultancy
Fully licensed and accredited with three British Standards – Quality, Environmental and Health and Safety

Ferrous Metals
At Henry Orchard and Sons we create you an income from your waste iron and steel. Trusted with thousands of tonnes of scrap through our plant each year, we are renowned for our excellent service.
Sending your scrap to us greatly reduces the scale of carbon dioxide emissions involved in manufacturing new iron. Similarly, the work that we do ensures that even brand new stainless steel contains an average of 60% recycled material.
By using recycled materials rather than mined ore, you can improve your bottom line.

Non Ferrous Metals
Our facilities also allow us to process and recycle your non-ferrous metals, including copper, brass, lead, aluminium and stainless steel.
Testament to our efficient and sustainable service are the number of repeat customers who work in partnership with us to protect the Cornish environment.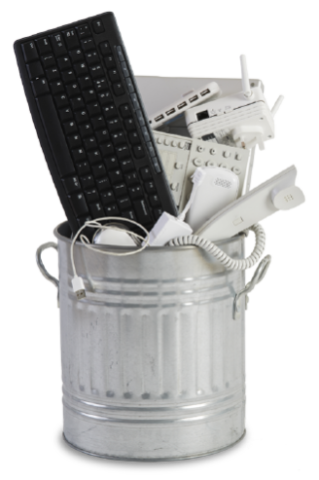 Waste Electrical and Electronic Equipment (WEEE)
Electrical and electronic equipment must be processed by an authorised treatment facility in order to comply with legal standards. This is due to the complex nature of modern equipment.
If you are looking for a disposal route for WEEE and need advice you can contact Henry Orchard and Sons and we will be happy to help.
Factory skip and collection service
We offer a range of services including maintenance, refurbishment projects, factory clearance and site demolitions.
Feel free to contact the team and we will gladly talk you through our process.
Call 01726 850507 or email us at info@henryorchard.co.uk to book a skip now.
We have skips of various capacities
Size is important and sometimes you don't know what skip size you need. If you are looking to hire a skip for commercial use we have a variety of vehicle types offering small to major material movements
8 Yard Skip
Similar to a builders size skip, perfect for smaller quantities of heavy metals
Height: 1.22 metres | 4 feet
Length: 3.66 metres | 12 feet
Width: 1.68 metres | 5 feet 6 inches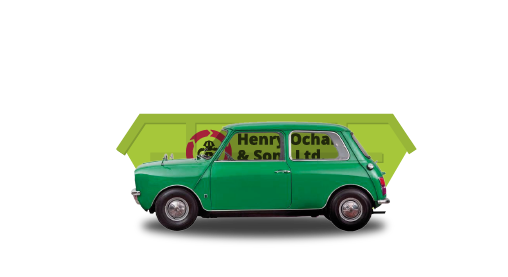 12 Yard Skip
Similar to an 8 yard skip, but for slightly larger metals
Height: 1.68 metres | 5 feet 6 inches
Length: 3.7 metres | 2 feet 2 inches
Width: 1.78 metres | 5 feet 10 inches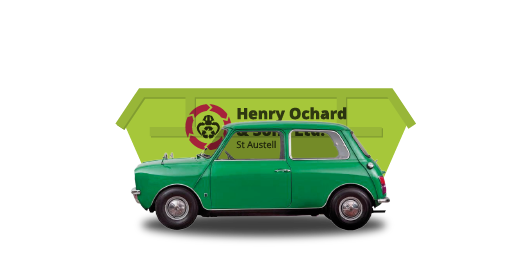 20 Yard Skip
For large, heavy material
Height: 1.3 metres | 4 feet 3 inches
Length: 6.1 metres | 20 feet
Width: 2.4 metres | 7 feet 9 inches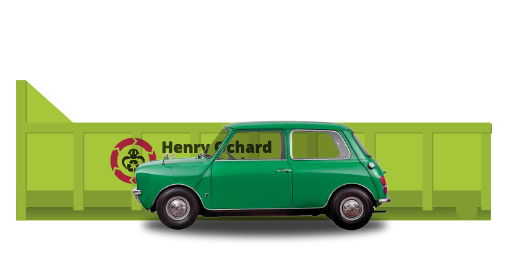 40 Yard Skip
Works well for large quantities of light waste materials
Height: 2.51 metres | 8 feet 2 inches
Length: 6.1 metres | 20 feet
Width: 2.4 metres | 7 feet 9 inches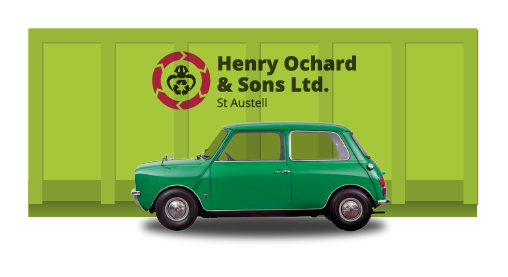 GET IN TOUCH