At Henry Orchard and Sons we create you an income from your metal waste
We are proud to work with local tradespeople and agricultural businesses. 
We offer the best prices for scrap metal using Trading Standards calibrated public weighbridges, giving an accurate price every time. 
Bringing your waste metal to us can be incredibly beneficial to your business. Commercial scrap could be worth £1000's, possibly more.
For tradesmen, the income you make can help with cashflow. You also benefit from freeing up space in vans and lock-ups which improves safety, efficiency and productivity. So, load up your copper, brass, aluminium, lead and stainless steel and weigh it in. 
Moving old scrap metal from agricultural premises or land can help you to reclaim unproductive wasteland as well as freeing up valuable space in yards and barns. The paperwork we supply includes clear audit trails and helps you to demonstrate compliance and sustainability. This makes life much easier when it comes to DEFRA inspections. 
Because we work to ensure scrap metal is processed safely and sustainably, you can increase your profits through us whilst supporting the environment. We don't apply any charges for making payments.
Our team of experienced staff have the skills and knowledge required to tackle any project, big or small. 
Many of our clients have been returning to us for years and are a testament to our helpful and reliable service.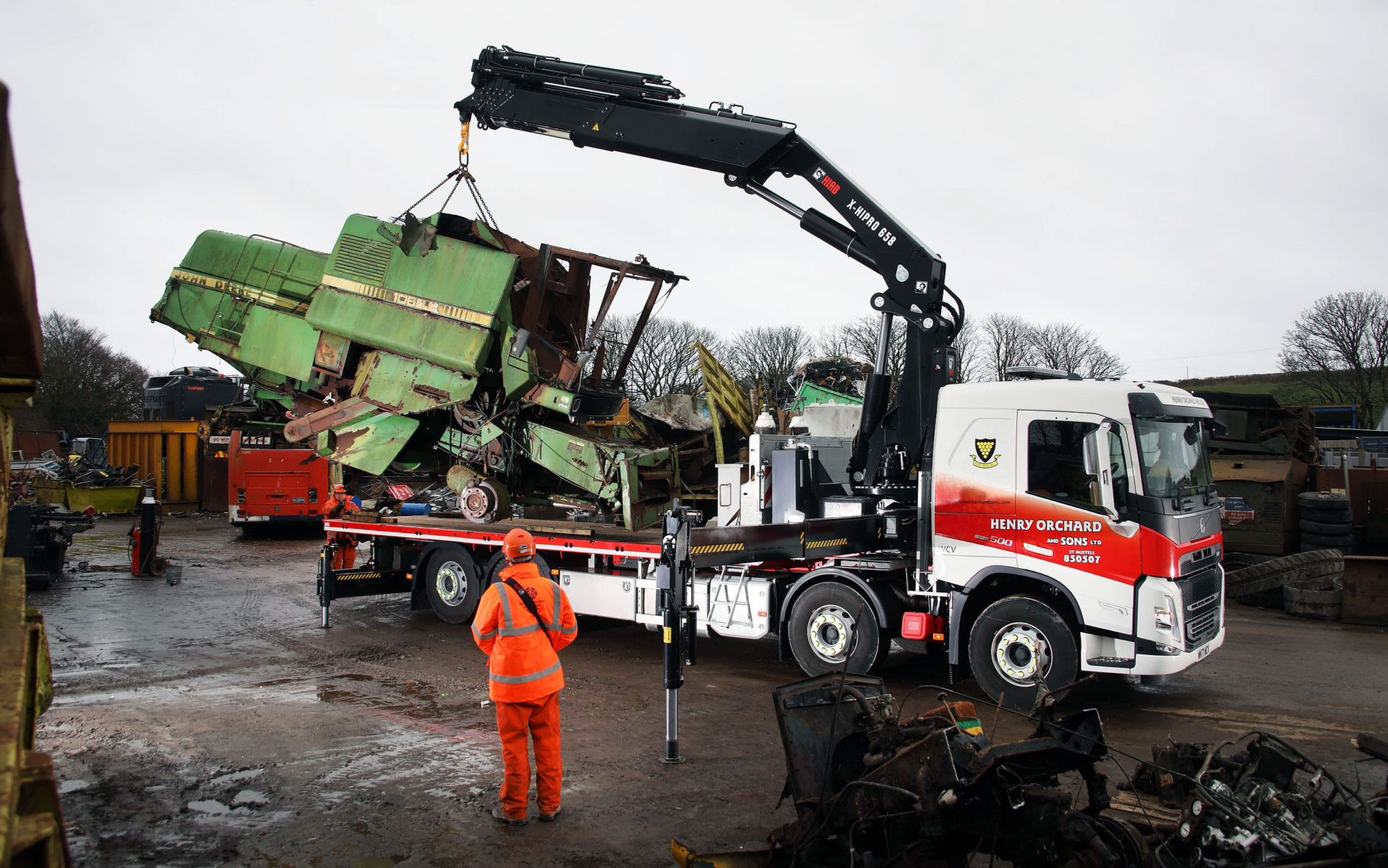 Need your scrap metal collecting?
Scrap metal can sometimes be difficult to move, especially when you have a lot of it. We may be able to offer a collection.
If you would like to discuss this service with us, please get in touch with our friendly and helpful team, who will be able to assess the situation and provide the right service for you.

The benefits of bringing your scrap metal to us…
Improve your cashflow and profits. Commercial scrap metal could be worth £1000's possibly more.
Space = money. Whether you're making cluttered land more productive, clearing valuable workspace or storage space, or saving time and money on looking for equipment or parts, a good clear up can make you more productive, efficient and profitable.
Sustainability. We have a stellar reputation for going above and beyond when it comes to protecting the environment. We process scrap metal responsibly and sustainably and provide clear audit trails.  Bringing your scrap to us also greatly reduces the scale of carbon dioxide emissions involved in manufacturing new iron.
Compliance. We work legally and ethically and provide paperwork so you can demonstrate compliance in disposing of waste metal safely and sustainably.

What metals can we take?
We can take most metals. These include: copper, brass, lead, aluminium, iron, steel and many more.
We also take old vehicles and can safely dispose of old vehicle lead acid batteries.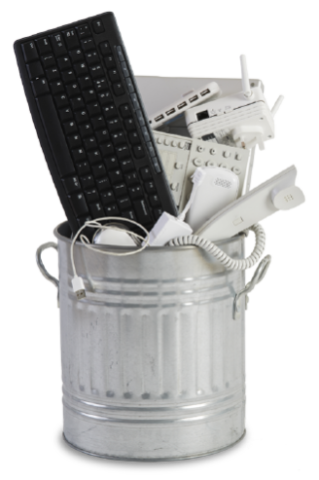 Waste Electrical and Electronic Equipment (WEEE)
Due to the complex nature of modern electrical and electronic equipment, this kind of waste must be processed by an authorised treatment facility in order to comply with legal standards. 
We encourage you to take any domestic waste of this nature that you have to a Household Waste Recycling Centre (HWRC). These are free to use for the public. 
Click here for more information
For commercial waste there are specialist electrical recycling companies which operate throughout the South West. If you need further advice you can contact Henry Orchard and Sons and we will be happy to help. 
Tel: 01726 850507    info@henryorchard.co.uk
Visiting our Site
Vans, trucks, trailers and tractors are all welcome at our site. 
We strive to make your visit to our site safe and pleasant. There is plenty of space and our team can help with unloading your metal waste.
If you are bringing large or heavy objects to our site our colleagues are trained to use forklifts and cranes and will move these for you.
Methrose Works
Carne Cross
St Austell
PL24 2SX
Office Opening Hours:
Mon-Fri: 8am – 4.30pm,
Sat: 8am-12.30pm
Sun & Bank Holidays: Closed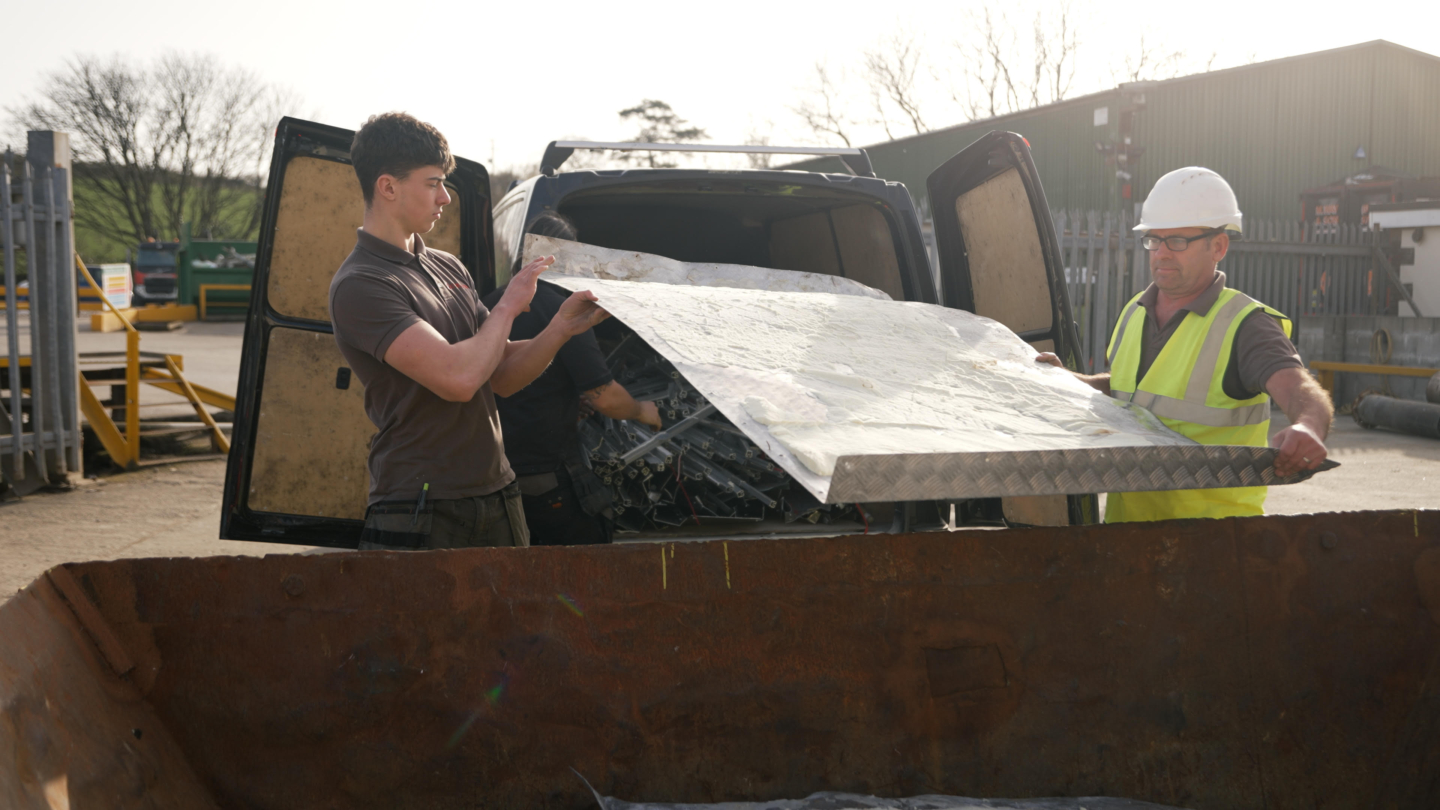 Payments
For commercial customers
VAT registered commercial customers can be paid via self-bill invoice and paid via bank transfer.
Non- VAT registered commercial customers or those who prefer a different kind of cashless payment must bring the following ID.
A valid (in date) photo ID. This can be a drivers licence or a shotgun or firearms licence that matches your payment details.
Or
If you cannot provide either of these you must bring the following:
AND one of the following proof of address no older than three months:
A statement from your bank or building society
A statement from your debit or credit card
A Council Tax demand letter or statement
A utility bill (this does NOT include mobile phone bills)
Once we have checked your ID and you have your payment details ready, we will:
weigh your metal on our fully calibrated weighbridges 
arrange a payment method 
produce a "Police Record Note" receipt listing the materials, weights, price per unit and value.